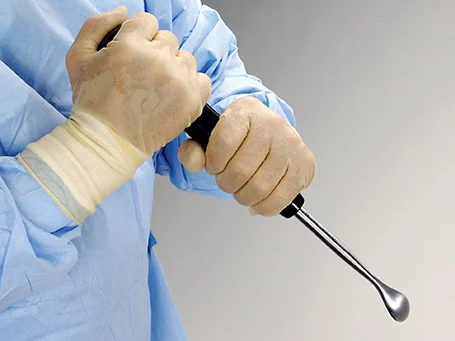 Life Instrument Corporation strives to bring value to our worldwide customers by offering high-performance, cost-effective hand-held surgical instruments, and accessories. Handcrafted from the finest materials, Life Instruments are built to provide long-lasting use with ergonomic handles for better control and comfort. Surgeons have remarked on the sharpness of our elevators, osteotomes, and curettes, a necessity in saving valuable operating room time. Perfectly balanced for excellent feel and ease of use, Life Instruments are an extension of the surgeon's hands.
We can customize and modify instruments to fit individual needs. We provide ongoing development of new products in cooperation with surgeons and healthcare professionals. And our efficient and effective distribution networks ensure our products are readily available worldwide.
Life Instrument Corporation was founded in 1991 by Larry Foley. Mr. Foley worked closely with spine surgeons to develop the highest quality instruments for different approaches and procedures to the spine. Mr. Foley traveled to spine conferences all over the world to promote Life Instruments. He grew the company from one instrument to over 5000 products. With over 45 years of experience in surgical instruments, we are proud to continue the Life Instrument tradition of quality and service.