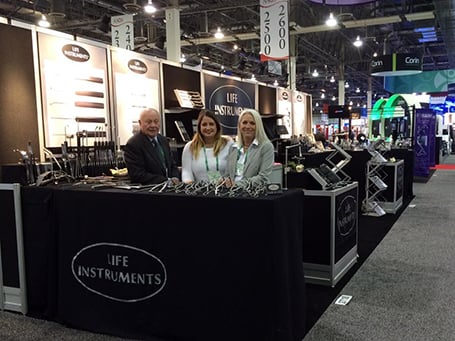 Customer Service: Our staff is dedicated to assisting you with your surgical instrument needs. We are professionally represented throughout the U.S. and overseas with knowledgeable distributors who work very closely with us to ensure excellence in serving you.
Catalog Instruments: We strive to maintain a constant inventory of our standard instruments and work continually to eliminate back-orders and reduce lead times when instruments are in production.
Custom & Modified Instruments: We offer complete engineering and manufacturing services to modify or design custom instruments and accessories to meet your specific needs.
Exhibition: Life Instrument Corporation supports many associations and exhibits worldwide. We display a wide array of instruments at events throughout the year. A listing of where we'll be exhibiting next can be found on the Events page.